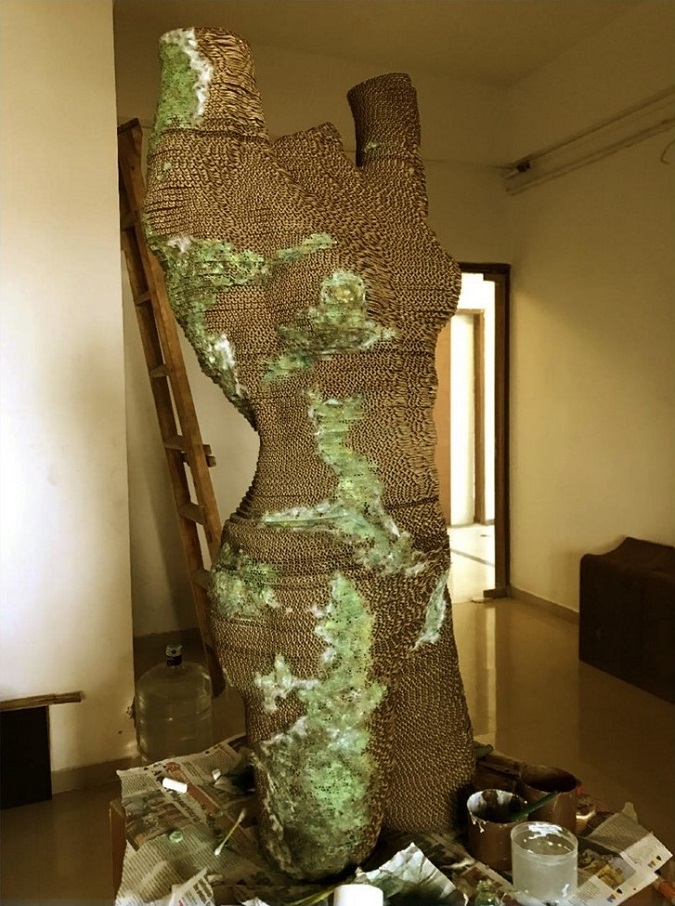 When the world started paying heed to #metoo it was realized that sexual repression was not just limited to few souls; it was an exploitation of vulnerabilities in the backdrop of the fault lines designed in the human psyche. The fault lines could be an opinion or ignorance which made every attempt to denigrate the gracious individuality with sexual harassment.
The sculpture depicts the collective conscious of the entire fraternity which has been subjugated, violated and preyed upon. From mockery of our individual efforts to sleazy expectations, the pretext could be many but the scars are consistent.
The artwork with a theme of "moss of misogyny" reflects how badly the female are affected by sexist prejudice and ideology. How terribly they get oppressed in male-dominated societies which grow like a filament of moss, decaying them from within. The artwork thus seeks to represent the sacred feminine and the pain inherited from such experiences.
Presented at Jehangir Art Gallery
Theme: Moss of Misogyny
Medium: Corrugated Cardboard, Cardboard Dust Clay, and Cotton
Dimensions: 3′ 6″ Height
Year: 2016