Planning is an essential part of our life, from the point we are born till the time we bid goodbye to planet earth, most of the events are carefully planned. Without planning our life falls apart.
But come to think of it even the reality shows on TV these days are planned, the outburst of emotions in Big Boss or a judge walking out of The Indian Idol, the entire act is planned. Earlier people used to go on vacations to genuinely take a break, these days vacations are Instagram assignments. We don't even think about going with the flow. Instead, we make an itinerary, as if we are on a mission.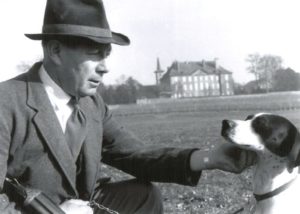 Swiss Engineer George de Mestral
What if we go little out of the way and do some random things in life. Trust me, it's amazing to stumble upon those experiences which are unexpected, unusual and unexplored. There are numerous instances where epic randomness has led to the creation of unique products like microwave, Teflon, Velcro and many more. The creation of Velcro began when Swiss engineer George de Mestral was out on a hiking trip. George realized that burrs were stuck to his pants and also his dog's fur. After taking a closer look he found that the burr's hooks would get attached to anything that is loop-shaped. And once he recreated these loops artificially, Velcro was introduced.  Later it earned the tag of space-age fashion when NASA used it in the 1960s in its flight suits.
My Cardboard Universe
Most of the products are designed under controlled lab conditions so in a way they too are planned. But there is a difference between planned discoveries and chance discoveries. Velcro, Teflon, microwave were chance discoveries and the way they changed our life is just awesome. Six years ago, I came across such an accidental finding where I got a piece of cardboard from nowhere. I immediately connected with its strength, it's texture and the color. I fell for it and decided to find out the sources. Eventually, I got what I wanted. It changed my destiny, my status and overall my purpose in life. This ordinary piece of cardboard made me extraordinary. 
I still roam the streets going with the flow without any fixed agenda. You never know, when I stumble upon a lotus in a pool of murk or a hidden diamond in a piece of coal. Like they say every mount of stone hides a figurine waiting for its sculptor to discover it.